Top
Back up the QuickBooks company file
Article ID: 1000660
Overview
How to back up your QuickBooks company file.
Details
Requirements:
You must be in single-user mode to perform a backup feature. To switch to single-user mode, be sure that no one else is logged into QuickBooks. Choose File > Switch to Single-user Mode, and follow the prompts to switch and log in again. When you have finished backing up your company file, you can choose File > Switch to Multi-user Mode to return to multi-user mode.
To back up your company file:
Choose File > Back Up Company > Create Local Backup.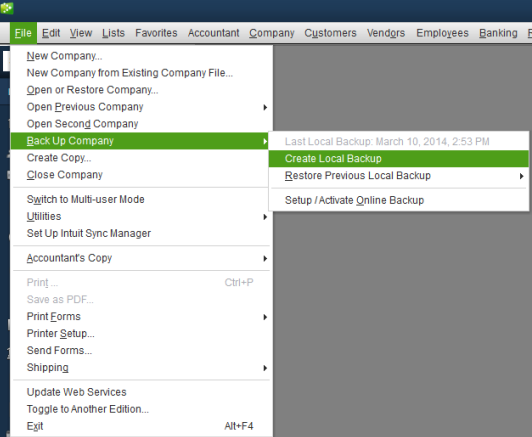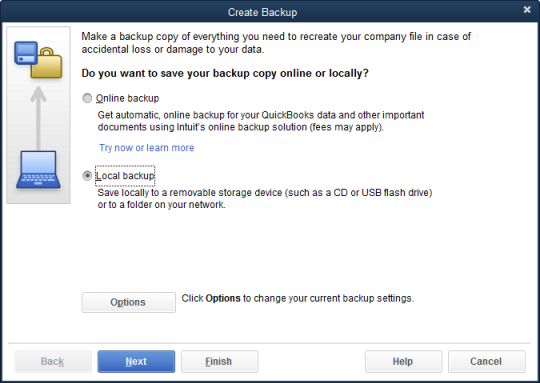 Click the Options button.  The Backup Options window will open.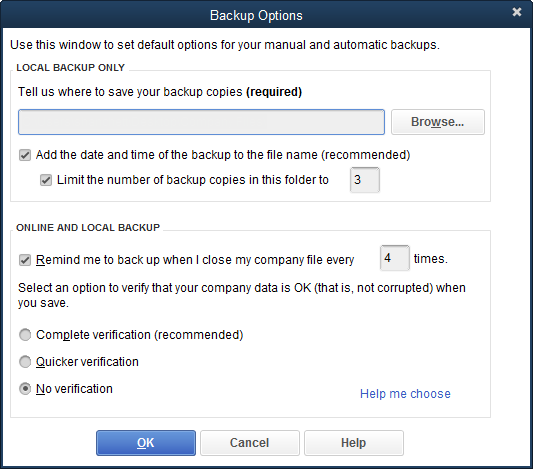 Click Browse and select the location where you want to save your backup copy.  If you have a file hosting service (such as DropBox), flash drive or other removable media, find the item from the list.  You may need to open additional folders.  When you have chosen, click OK.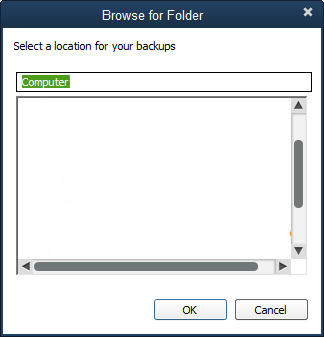 Select the additional options as needed. When complete click OK.
Add the date and time of the backup to the file name (recommended)

Limit the number of backup copies to this folder to #

Remind me to backup when I close my computer file every # times
Verify data:

Complete verification (recommended)
Quicker verification
No verification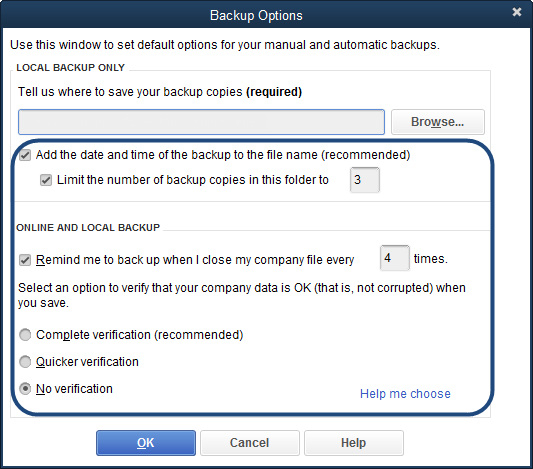 Select Save It Now, and click Finish. The backup will begin to process.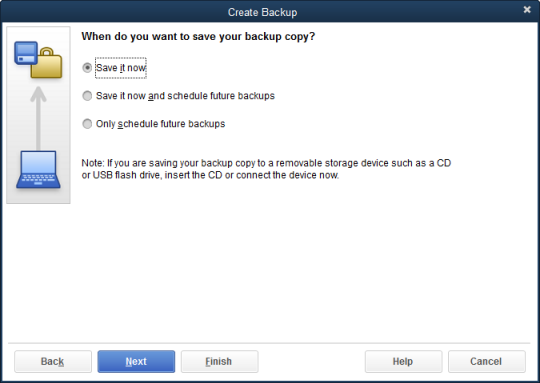 If you choose Save it now and schedule future backups or Only schedule future backups.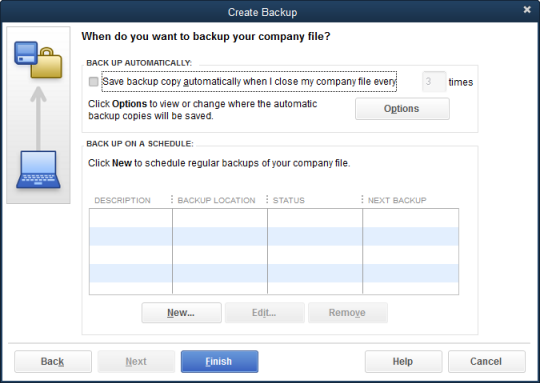 Click to select Save backup copy automatically when I chose my company file and enter 1 next to times to schedule a backup each time you close QuickBooks.
Click the New button to set up a backup schedule.

Click OK and Finish.
Related Articles