Top
Create or set up new payroll items
Article ID: 1000513
Overview
QuickBooks uses payroll items to track individual amounts on a paycheck and accumulate year-to-date wage and tax amounts for each employee. There are payroll items for compensation, taxes, other additions and deductions, and employer-paid expenses.
If you are setting up a new company file, use the
Payroll Setup Interview
to set up all of your payroll. (
IMPORTANT!
NOT applicable for Assisted Payroll)
If you have already set up your payroll, follow the steps below to create a new payroll item in QuickBooks.
Assumptions
You know what type of payroll item you would like to create in QuickBooks.
Details
To create a new payroll item:
From the QuickBooks menus at the top, click Lists > Payroll Item List.
At the bottom left of the Payroll Item List, click the Payroll Item dropdown button, and choose New.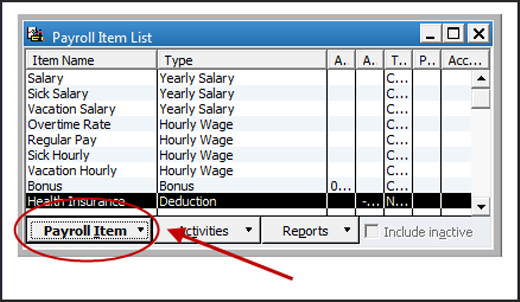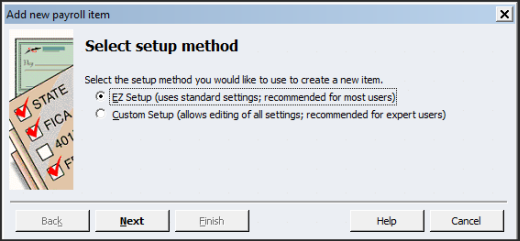 Click Next, and follow the on-screen instructions.
Important: It is your responsibility to make sure the tax tracking type and taxability of a payroll item is correct. We do not make recommendations for setting up payroll items. Consult your tax advisor or accountant if you are unsure how an item should be set up.
If you need to track certain expenses by employee type, you can use
class tracking
. For detailed information, search the in-product Help for "classes."