Top
1099 and 1096 Forms Compatibility and Printing for Tax Year 2013
Article ID: 2001631
Details
1099 & 1096 Forms Compatibility
The IRS has made changes to the 1099 and 1096 forms for Tax Year 2013.
If you are using QuickBooks Desktop, these IRS changes impact customers on QuickBooks Pro, Premier, MAC and QBES for version 2010 and earlier.
Customers on QuickBooks 2011-2014 are NOT impacted by these changes.
If you are using QuickBooks Online, forms are compatible with QuickBooks Online Plus only.
For customers using QuickBooks Pro or Premier 2011 or later versions (compatible versions):
1099 and 1096 forms has been fully compatible with no alignment issues since 09/23/2013.
Please remember to turn on your QuickBooks software updates
To turn on software updates in QuickBooks:
1. Go to Help> Update QuickBooks
2. Click on the Options tab, and select Yes for Automatic Update.
3. Click Mark All to ensure all updates are checked, then select Save.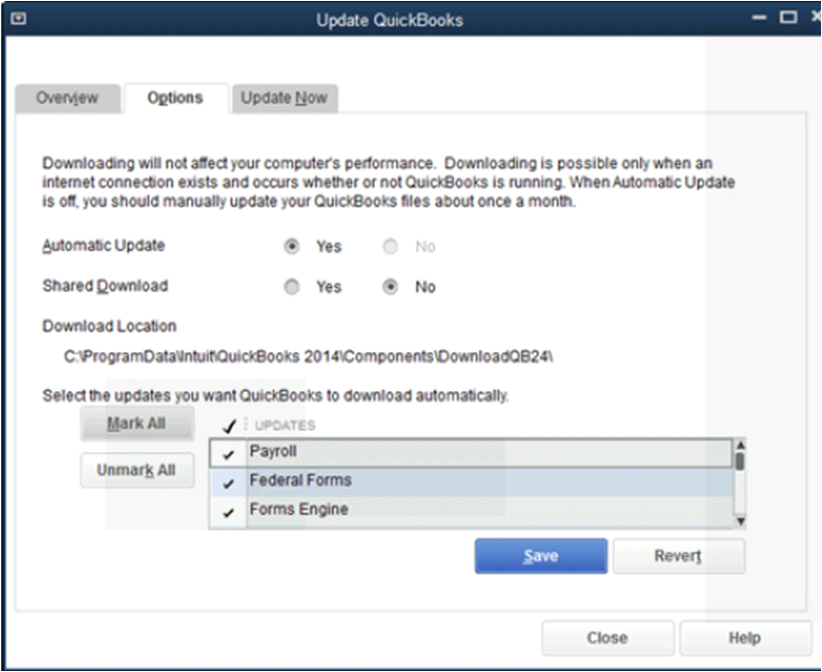 4. Click on Update Now and click Get Updates. This will update your QuickBooks software immediately.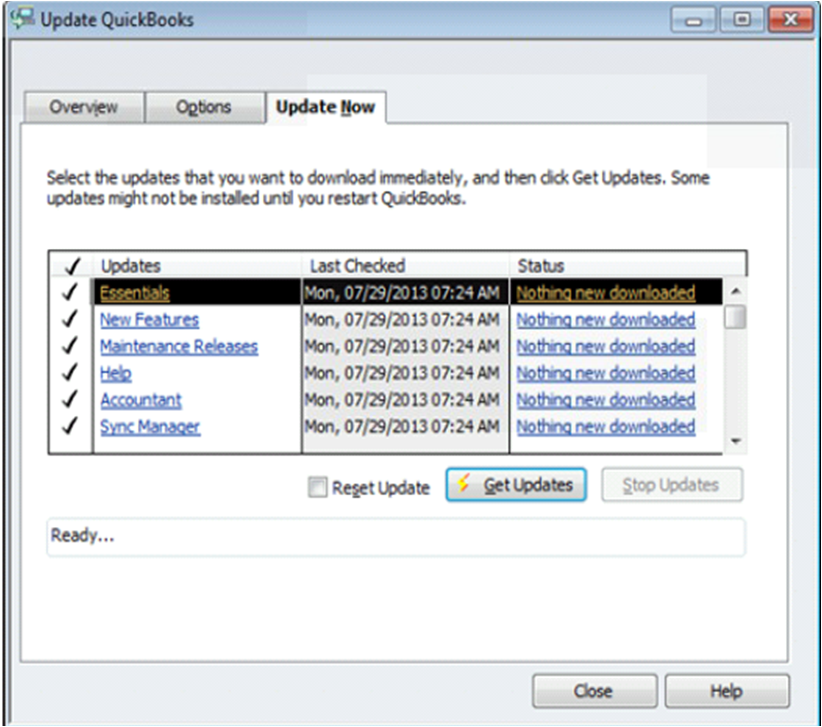 For customers using QuickBooks 2010 or earlier (not compatible):
Due to the IRS changes, there are alignment issues with the forms which will cause them to print incorrectly from QuickBooks versions 2010 or earlier.
Customers using 2010 or earlier versions will need to upgrade to QuickBooks 2014 or they can print and handwrite the forms (IRS will accept handwritten forms)
Comparison of 2012 vs 2013 1099 MISC Forms
1099 Form for 2012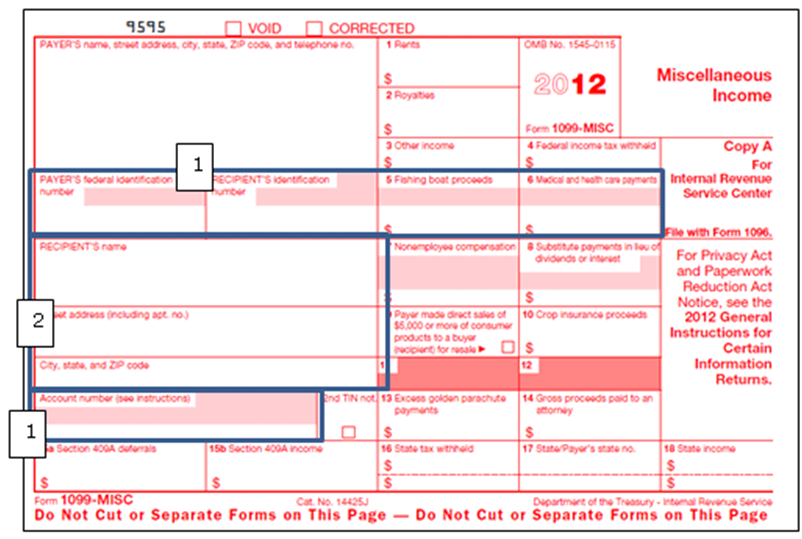 1099 Form for 2013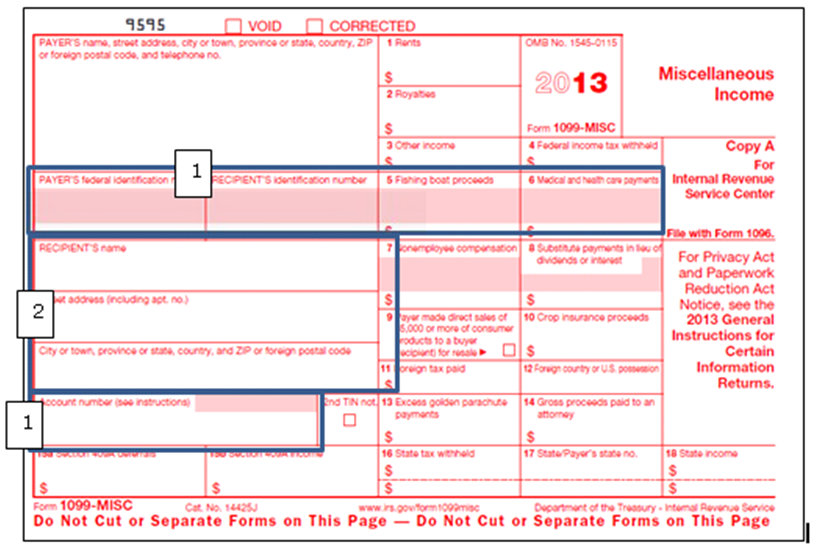 The IRS has changed the sizing and formatting on some of the boxes on the form. QuickBooks versions 2011 and later have been updated to adjust printing to the new format.
Example:
A large part of Box 6 is now shaded red. In order for the IRS scanners to read the form, the $ amounts need to print in the unshaded white part of the box. This year, the IRS shrunk the white part of Box 6 and unless you use QuickBooks versions 2011 or later which have adjusted the form spacing, the $ amounts may print in the red shaded area and infor printed in red areas will not be picked up by IRS scanners.
Options for customers using the old versions of QuickBooks
Option 1:
Complete the 1099-MISC forms by hand and submit them to the IRS. Customers can print and handwrite the forms. (IRS will accept handwritten forms).
Option 2:
Use Intuit 1099 E-File service.
Since your 1099 MISC form is sent to the IRS automatically, this avoids the form printing issue altogether. For vendors, you can print copies of 1099-MISC forms (on plain paper) to send via mail, or download copies to send electronically. To complete and file 1099 forms using the service, users of QuickBooks 2010 and older will need to type their 1099 data into an online entry form. Unlike more recent versions of QuickBooks, 2010 and older versions do not offer data import to the E-File service.
Option 3:
Upgrade to QuickBooks pro 2014
Upgrading will save you time by allowing you to print the new 1099 forms directly form QuickBooks with no alignment issues. Customer can call 1-866-676-9670 to upgrade to QuickBooks 2014.