Top
Download QuickBooks to reinstall.
Article ID: 1000479
Overview
Online orders include a reinstallation pack, which usually arrives within two weeks from the date of the order. If you did not yet receive your reinstallation pack and want to reinstall QuickBooks, you can download the installation files online by logging on to your Intuit Online Account.
Expected Outcome
You will be able to download QuickBooks.
Assumptions
You have purchased QuickBooks for download, and you have a license and product number.
Details
If you don't have a re-installation pack and need to reinstall QuickBooks, you can re-download your QuickBooks software by logging on to your Intuit Account. If you have not created an account yet, you can select Create an Account as an option.
If you are using a download link, you will need to get the product number before uninstalling QuickBooks because the system will ask you for it when re-installing.
To re-download QuickBooks software:
Sign in using your Intuit Account login and password.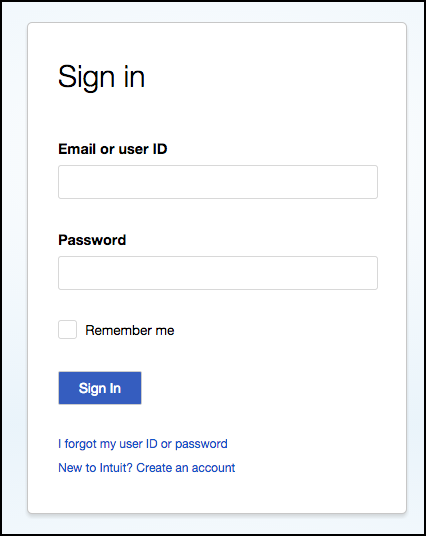 See also
eStore Intuit Account login help
On the main account information screen, go to the Products & Services section.
The list of products you have recently purchased should display.
Click on the product that you want to download. (The section will show the first 5 items, you can click on "Show All" to see all the products.)

Click the Download link to download the software. See screenshot below:
For easy access, you can temporarily
Save
your download to your
desktop
.