Top
Update billing information for your QuickBooks Payroll subscription
Article ID: 1000047
Overview
Details
In QuickBooks, go to Employees> My Payroll Service> Account/Billing Information.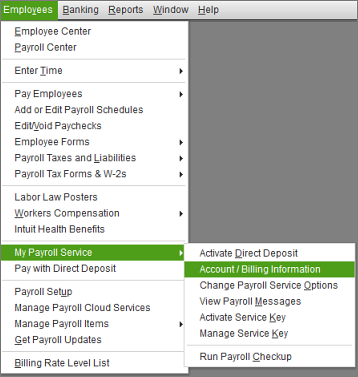 In the Annual Billing Details section, the level of information and the link to click vary per role/user:
If you see the current credit card information, you are the
billing contact
of your company. Click the
Edit
link.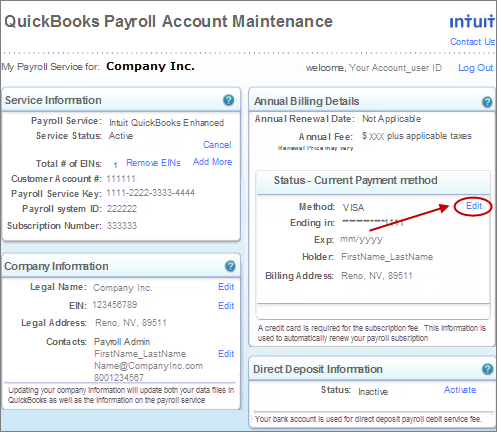 For security purposes, only the
billing contact
can view the current credit card information in QuickBooks. Click the
Change Payment
link.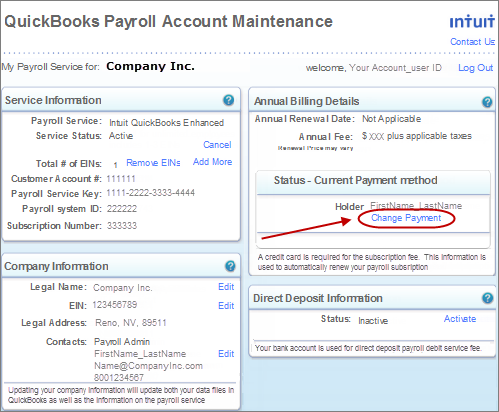 Note: The
Holder
is the name on the credit card but not necessarily the billing contact. To change the Holder and/or the billing contact, please contact us. Visit
www.payroll.com/contactus
, select
Account
, and click
View Contact Info
.
If you see
Add Credit Card
link in the
Annual Billing Details
section, either you have not entered your credit card information or may be using EFT. Click the
Add Credit Card
link.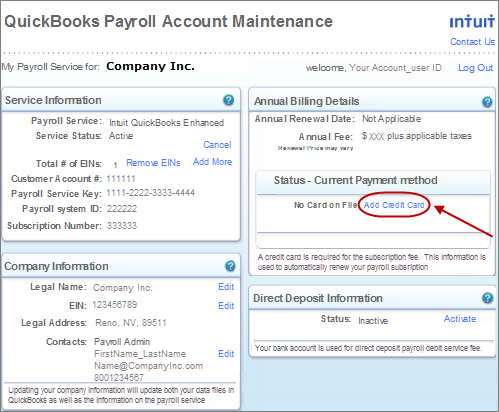 Enter your new credit card information, and then click Continue.
Review the Annual Renewal Date and the Annual Fee.
Click the Log Out link at the upper right, and close the page.
At the top right, verify that you are opening the correct company. Otherwise, select the correct company.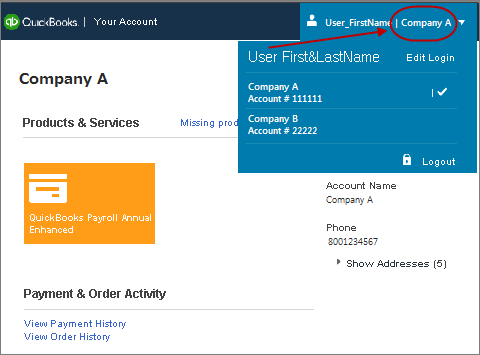 In the Products & Services section, select your payroll service.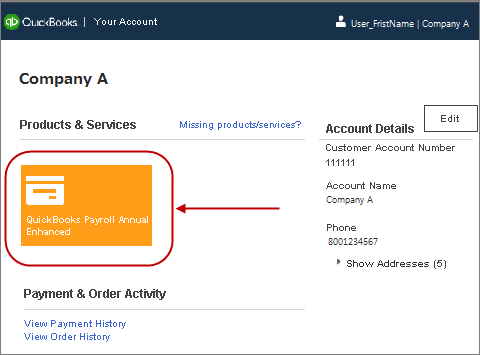 At the right, in the Billing Information section, click the Edit link next to the Payment Method.
Update your Payment Details and click Save and Close.